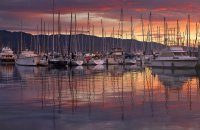 Appraising Santa Barbara
since 1993
| | |
| --- | --- |
| Jennifer Heath, SRA, AI-RRS | |
California Certified Residential Real Estate Appraiser
Santa Barbara, Montecito, Goleta, Carpinteria, Summerland & Isla Vista
Phone: (805) 689-9809 / Fax: (805) 563-3112
Real Estate Loans, Divorce Settlement, Estate Planning, Trust Management, Appraisal Review
Make Payments Online for Appraisal Services:


Welcome to WWW.SBAppraiser.com!
My customers are important to me and I hope this site is useful to you in describing my services and coverage areas. To get a fee quote or to order an appraisal, please use the order form or contact me by telephone or email.
About Jennifer Heath
I am a Certified Residential Real Estate Appraiser in Santa Barbara County, California. I have been appraising in Santa Barbara since 1993 and have been in the Real Estate and Lending Industries since 1986. I provide quality Appraisals for Single Family Residences, Estate Property, Ranches, Condominiums, Planned Unit Developments and Acreage for the purposes of purchase or refinance of Real Estate, Equity Lines of Credit, Construction Loans, Divorce Settlement, Estate Planning, Dispute Resolution, Trust Management, Probate, Insurance, Foreclosures/REO Valuations. I also perform field and desk reviews. FHA Approved.
Designated Member of the Appraisal Institute. Certified Small Business Owner.
Areas of coverage
I appraise on Santa Barbara's South Coast including Santa Barbara, Montecito, Goleta, Carpinteria, Summerland and Isla Vista in California.
Qualifications
My general background includes: Real Estate Appraisals, Real Estate Sales, Finance, Management, Construction, Speculation Building and Property Management. Living locally since 1979 has given me a unique advantage for understanding the complexity of appraising residential property in Santa Barbara.
I stay up-to-date on my continuing education and attend "specialty" and "trend" seminars. My clients are kept updated on the economic forecast for the Santa Barbara area.
I use the best and most reliable data sources including CORT, Santa Barbara Multiple Listing Service, Realquest and have had years of professional relationships with many Realtors in the area, keeping me current on the fluctuating market conditions.
Mission Statement
I am committed to prompt, professional, and courteous service. I offer a quality appraisal report that meets all industry standards. Please use our appraisal order form to order an appraisal or contact me if there are additional questions about my services.
You are visitor Number: