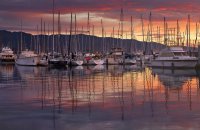 Jennifer Heath, SRA, AI-RRS
California Certified Residential Real Estate Appraiser
Santa Barbara, Montecito, Goleta, Carpinteria and Summerland
Phone: (805) 689-9809 / Email: jennifer@sbappraiser.com

Lending, Construction, Estate Planning,
Estate Administration, Trust Management
Make Payments Online for Appraisal Services:
Note: Your Phone Number must be 10 numbers ie. 5555555555
Contact Form

* Items Required (TEXT AND NUMBERS ONLY)
Fill out the information that applies in the form below and then put your questions, comments,
feedback, or requests in the space provided. We will respond as soon as possible.