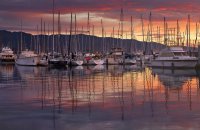 Jennifer Heath, SRA, AI-RRS
California Certified Residential Real Estate Appraiser
Santa Barbara, Montecito, Goleta, Carpinteria and Summerland
Phone: (805) 689-9809 / Email: jennifer@sbappraiser.com

Lending, Construction, Estate Planning,
Estate Administration, Trust Management
Make Payments Online for Appraisal Services:


Note: Your Phone Number must be 10 numbers ie. 5555555555
Appraisal Order Form

* Items Required (TEXT AND NUMBERS ONLY)
Fill out the information that applies in the form below and hit the "submit order" button at the
bottom of the form. I will contact you as soon as possible to confirm receipt of the appraisal
order and to make arrangements for inspection of the subject property.